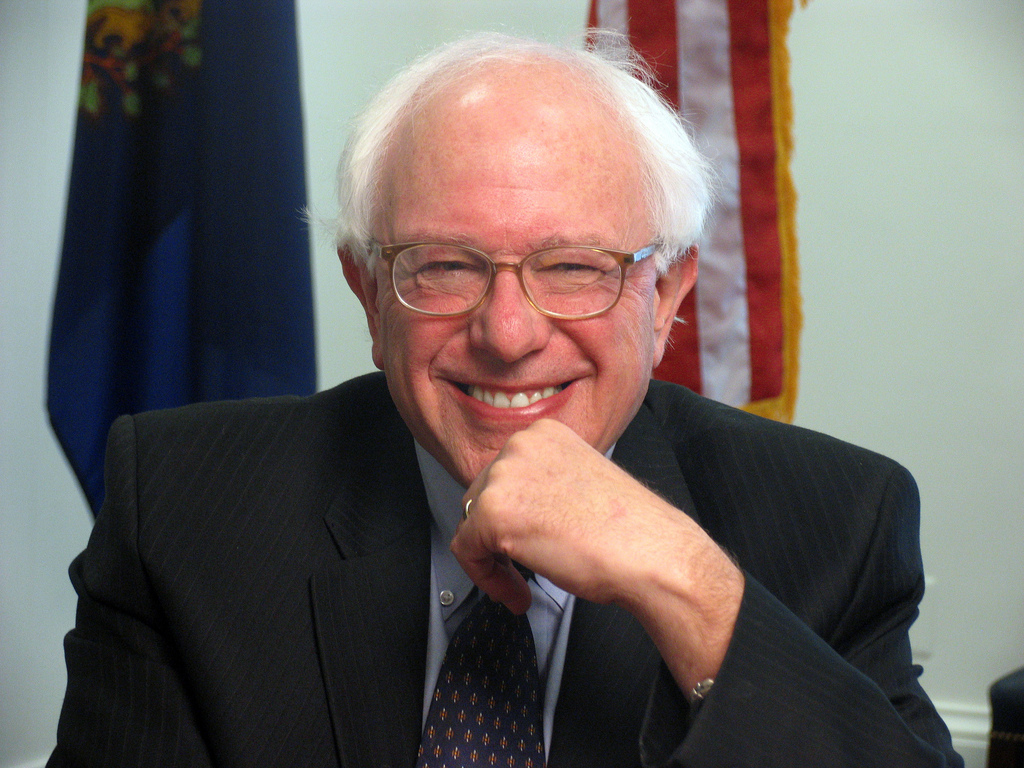 Politics
Bernie Sanders for President!
Bernie Sanders, an Independent from Vermont, is running for President and I am happy to offer my relatively meaningless and definitely early endorsement of his candidacy.
Of course, Hillary Clinton is going to win.  I'll cheer alongside her ardent supporters.  With an air of inevitability, why would Bernie run?  Why support a guaranteed loser?
Aside from having a potentially great theme song, Bernie is a populist and an unabashed democratic socialist.  His policies are on the left, but are agreeable to most people outside the context of constant us-versus-them media spin.
Equal pay for women shouldn't be on the liberal spectrum, it should simply be the norm.  Most people, minus elected Republicans in Congress, believe women deserve equal pay.  Bernie's on that.
He wants to invest in rebuilding our infrastructure, which creates jobs and fixes potholes (two things Scrantonians could certainly benefit from).  On the Big Banks that led to our economic collapse a few years back, he says, "No single financial institution should have holdings so extensive that its failure could send the world economy into another financial crisis … If an institution is too big to fail, it is too big to exist."  Simple concept.  And logical.
I could spend forever talking about and dissecting policies, but I'll leave that for later.  For now, if you need more information, check out his issues page.  You'll be surprised how much he's for the average American, unlike roughly every other politician we see.  And, unlike a lot of other politicians, he has a demonstrable record of consistency.  He isn't pandering, he just is who he is — and that's only good for the little guy.
Aside from supporting Bernie ideologically, I'm keen on the fact that his presence in the race forces Hillary to confront a lot of issues and offer opinions of her own that are more in tune with mainstream America.  Our elected leaders often don't represent the interests and beliefs of the electorate, be they Democrats or Republicans.  They serve corporate and monied interests.  Why?  Because it takes money to get into office and money talks.  Poverty, it seems, walks.
You'll notice on Bernie's splash page, in the lower right hand corner, this:  Paid for by Bernie 2016.  (Not the billionaires).  In fact, Bernie raised $1.5 million in the 24 hours after his announcement.  That is more than any other candidate running for President.  The average donation was $43.
Having decided not to run for office again, at least for the foreseeable future, it's easier for me to speak my mind.  And that means I can be the ideologue I am without having to look over my shoulder for the Opinion Sanitization Force.
There's a lot that Bernie stands for and has done that I've left out.  Research for yourself.  But if you want somebody that will change the conversation to issues that matter to regular folks, rather than the billionaires and multi-national corporations that run the country, Bernie is your man.