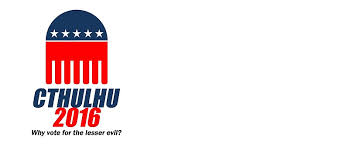 Politics
Election Reflection: Primary 2015
Upsets!  Surprises!  Where did the readers of the tea leaves go wrong?
In most elections, those readers of the tea leaves are, like most prophets, colored by their own desires.  It's like looking at shapes in the clouds or staring at Rorschach blots: we see what we want, a reflection of our subconscious minds.
Does that mean when people predicted that Jim Wansacz would win that, deep down, we wanted that win?  Obviously not.  Conventional wisdom gets in the way, too.  We like to think we know what we're talking about, so we talk like we do.  I was one of those people who was convinced Jim would win.  But in my post-political life, the one where I get to unabashedly say what I want, I voted for Jim because I actually like what he did with the place.  People didn't like his personality or lack of a stance on the Landfill.  Okay, I get that.  But he is leaving Jerry Notarianni with an $8 million surplus.  And he did one of the most progressive resident-friendly and business-friendly things in the country when he and Corey O'Brien spearheaded that county-wide wireless Internet system.
Do I like what he did with labor and the ongoing strike with the CYS workers?  Not at all.  I'm as pro-worker as they come.  I have a feeling it'll be resolved and both sides will meet in the middle (maybe my tea-leaf reading is off, but the county DOES have that surplus.)
Jim probably should've considered that when he was negotiating.  He probably shouldn't have been afraid to say "no" to a landfill expansion, especially since there really wouldn't have been much of an impact if he simply opined.  He probably shouldn't have been over-confident and instead reached into his massive warchest and spent, spent, spent.
But, alas.  It was not to be.
I know none of Jerry Notarianni's substantive policy positions (he doesn't even have a website, just a typical cheerleader-style Facebook page, like most pols have).  Same with Pat O'Malley.  Pat's a good-hearted, well-meaning public servant, but I'm thinking Jerry will quickly take the alpha role in that relationship.  Can he do better than we've had?  Voters think… maybe.  I'm a bit of a cynic these days.  In this case, it's out with the old in with the older.  This is not a "breath of fresh air" situation, but I'm willing to give him the benefit of the doubt.  If we see a slew of Wansacz appointees fired and replace in early 2016, along with the creation of a new useless department or two (like the Dept. of Community Outreach, for example), then we'll know where things are headed.
For now, I wish the new future Commissioners (and the voters/taxpayers of Lackawanna County) luck!  Especially if Laureen Cummings is the next minority Commissioner (that would make this blogger/gadfly very happy).
Scranton and county elections were only in my periphery this cycle, as I worked for Malcolm MacGregor in the Abingtons and the Riverside School Board elections in the Downvalley.  Malcolm, despite being immensely qualified, came in second out of five candidates.  It was disappointing.  I was there when the news came in and it reminded me of my own losses when I ran for School Board.  It just plain sucks.
The Scranton School Board race was a tough one.  I'm not a fan of the Scranton City Political Action Committee, for reasons outlined in this post.  In fact, last night on Facebook I saw a change.org petition imploring the Scranton School Board not to eliminate music programs through attrition.  The SCPAC's endorsed candidates signed a pledge to do just that.  So Tom Schuster, Greg Popil, and Jim Timlin, all of whom made it to the ballot in November, are on the record saying they would cut music programs at West Scranton.  This is a problem and I'm disappointed in these gentlemen, who I thought better of.
Where I'm particularly happy is the Riverside School District.  I got involved in my union leadership because we're about to hit our third year without a contract.  Morale in the district is in the toilet and the general sentiment has been one of despair and misery.  It wasn't like that when I got hired.  Or even five years ago.  So I took a position as the Communications Director and worked on political outreach.  We organized the union and got behind candidates.  It wasn't even about getting "our people" in there, so much as getting a group that would actually sit down and talk with us.  And we succeeded.  Four of the five people we endorsed will make it past the General Election.  I'm fairly confident that means we'll make progress.
There you have it.  My election reflection.  I'm sure you all were clicking that refresh button on tomborthwick.com waiting and waiting for my thoughts.  You've now been satiated.  Yes, our long national nightmare is over.
What about all y'all?  Thoughts?