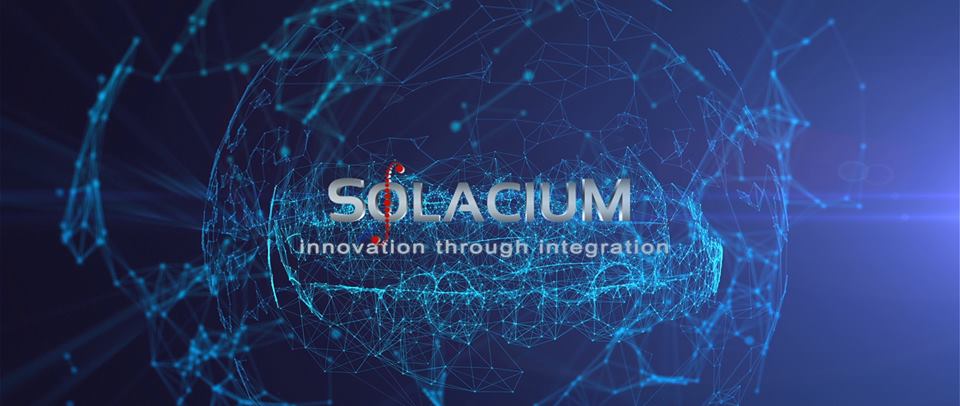 Writing
Solacium: Coming to a Theater Near You!
Okay, semi-misleading title.  But I had to get you here, didn't I?
Here's the scoop:  One of my short stories, Living in the Singularity, will be a film soon and I'm excited to tell you about it.  A  local production company, Voyager Video, liked a script based on the story written by the very talented Don McGlynn, a long-time friend and an accomplished local improv actor.
The online version of the story is at Bewildering Stories, a wonderful online sci-fi magazine where you can find some great sci-fi if you're so inclined.  The print, anthologized version appeared in Altered States.
Lindsay Barrasse over at Voyager Video is the director.  I've worked with her (and Don) back in the day on The Coxton Campaign, a political satire I conceptualized and was involved with for a few episodes.  She's a very talented and organized woman.  The filming process has been great simply because I don't have to worry!  Everything just works.  That's new for me.
Enough backstory.  The film is going to be amazing.  I write a lot about technological progress and its effects on relationships.  In this story, people have begun uploading their consciousnesses into a supercomputer where they can be free of hunger, disease, poverty, and so on.  The main character, Tim, and his wife, Mary, are both watching their social circle be depopulated and Mary struggles with whether or not to "Integrate" — as the upload is called.  Tim is not interested, despite what's happening around them.
For me, technology is a backdrop.  The real story is in the characters and Don McGlynn's script really helped accentuate that idea.  Add to that Lindsay's vision and the talent of the team she put together, and we've got a recipe for something great.  Oh, and the actors we've begun casting are phenomenal.  In fact, here are some promo videos starring Conor McGuigan, who plays Roy Kessler, the inventor of the "Integration" process.  They came out great.
BUT, and here's the kicker, we need your help spreading the word about this film.  And, in addition to exposure, we need to raise funds to make this film the best it can be.  You can keep updated on the film at its website (which ROCKS!), Solaciumcorp.com.  Please LIKE the film on Facebook, here.  Then share it!
The big one is this:  Please come to fundraiser we are having on July 20th at Morganz.  RSVP on Facebook here!  (Then share it!)  Ten bucks gets you finger foods and entertainment.  Two improv groups, Here We Are In Spain and Here We Are In France, will be competing back and forth.  Steve Werner will be playing the handpan for us.  Fun will be had by all!
So, that's the word.  Hopefully we'll see you the 20th!
Oh, and I'm the EMCEE!