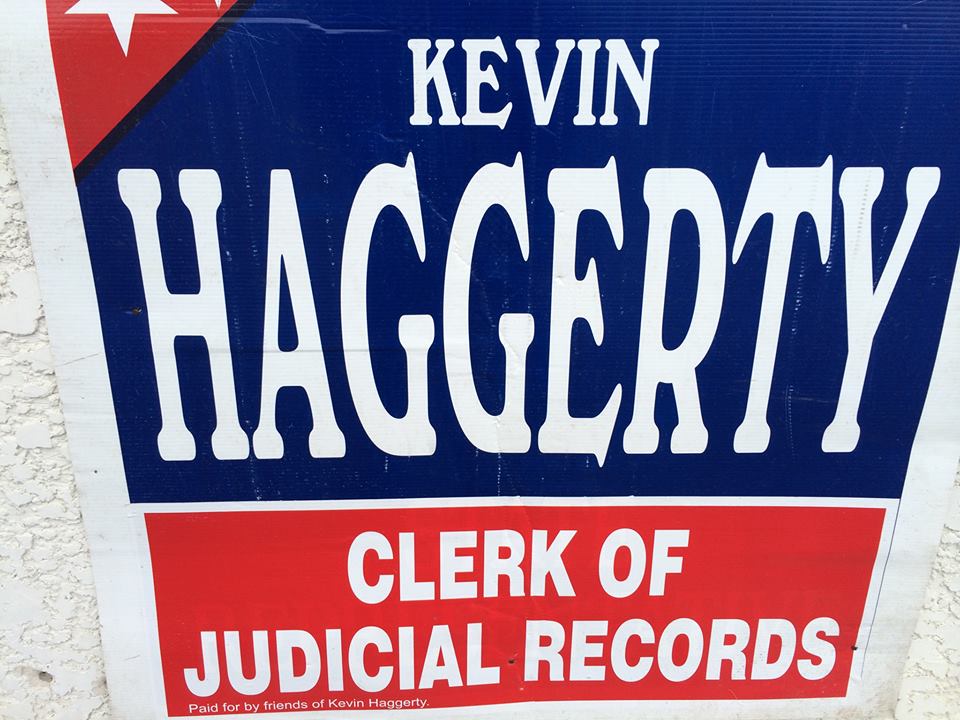 Politics
PA-112: Thanks to Farina, the Daily Hag Will Return
Years ago, when I ran NEPArtisan and commented on local politics pretty regularly, I started a regular series called "The Daily Hag" about the exploits of perpetual misanthrope Kevin Haggerty.  I'm sad to say that the column will be returning and we only have Frank Farina to thank blame.
Given Frank's accomplishments in the House as a freshman State Rep, particularly his work on suicide awareness, I have been a big fan.  When it comes to attitude, vacillation, campaigning, and behavior, not so much.
Some of you may know I do political consulting/campaign work on the side.  If Farina had hired me, here are a few of the things that I would've had him avoid:
Not choosing a stance on the landfill.  Frank's line was that he wanted to wait until the DEP did their review.  One doesn't need to wait for such a thing to decide whether or not a skyscraper-high pile of filth is a good idea.
Reimbursing himself for $300 shoes from his campaign.  Technically, it was shoes and a suit.  But State Reps make great salaries.  Pay out of your own pocket.  It's pretty insulting for this to happen.
Reimbursing himself for every Dunkin Donuts purchase.  Okay, so here's what Frank would do: whenever he went to DD (which America runs on, of course), Frank would buy the next person in line a coffee.  The problem is that it came from his campaign, which kind of wrecks the whole "generous guy" thing that I'm sure he was going for.  If he wanted to be more sincere, he would've paid out of pocket.  See my salary comment above.
Reimbursing his family for a massive $2,000 cell phone bill.  Having run for office myself, I totally understand that the cell phone minutes are going to be racked up.  This could have been a series of bills over the course of the campaign cycle.  I understand.  But there are unlimited call and text plans.  And, again, see my salary comment above.
Per diems at Penn State.  This sad saga is a bunch of nonsense.  Frank had tickets to a PSU game gifted to him because he was visiting for state business.  Because of this, he got a per diem from the state to cover his travel expenses, despite bringing his family to the game (they obviously didn't have state business).  When this was discovered, Frank issued an apology and paid the money back.  But why do that if you did nothing wrong?  Beats me.  Not only that, he had a press conference!  The absolutely disastrous handling of this only made things far, far worse for Frank.  THEN– and here's where I get truly dumbfounded– when Farina conceded the race to Haggerty, he said he did nothing wrong and would do it all over again.  Okay, pick one.  Be straightforward and honest, rather than (mis)calculating and political.  This applies to the landfill (in)decision, as well.
Don't blame the media for your loss.  The media's job is to report things. Frank straight up said, "WNEP didn't do me any favors."  What?  By reporting what you actually did?  Sorry.  Voters heard it and didn't like it.  I'm a Farina supporter and I didn't like it!  This tells me there's a lack of introspection going on here.  On top of that, why tell the Times that all of his controversies didn't affect his loss?  Really?
Avoid sour grapes.  Farina said that his heart wasn't really in the race.  He didn't really want to run.  He's relieved he lost.  Then either he shouldn't have run at all, since he doesn't really care about the job he was elected to do, or he's bitter, which is childish.  Neither are acceptable.
The first five bullet points are why he lost.  The last two are why he cannot run again and win.  He could have preserved some of his integrity and reputation and successfully made a comeback in two years.  Haggerty absolutely will implode.  I mean, he's already refusing to call back local state representatives who he'll be working with.  (Oh, wait, Haggerty likes getting elected, but not actually doing the job– 177 missed votes?  Disgusting and unacceptable.)
I mean, let me write the first line of attack for you.  At the debate between him and Lukasewicz, he basically admitted to being anti-worker.  He wants to get rid of state pensions for everybody and replace them with 401k plans.  First off, it can't be done, because pensions are negotiated and therefore contractual.  Second, you're taking away retirement security that people worked and paid for for years.  I've been paying into my pension for over a decade (7.5% of each paycheck).  And Haggerty just wants to destroy that?
Let me write some more lines of attack.  He threatened to beat the hell out of John Keeler, one of his opponents a few years back, at the opening of the Dunmore Little League.  He does not play well with others (which may be why he doesn't bother to ever show up to Harrisburg).  Talk to his former chief of staff, Joe Fabricatore.  Haggerty has issues with violence, has been banned from establishments in Dunmore due to offensive behavior, he doesn't pay his campaign bills, went AWOL and mysteriously stopped being a Marine after only six months (yet won't explain it) and, as of this writing, still hasn't filed his campaign finance reports, which were due weeks ago.  That last bit is particularly important, because we now don't know who his donors are (which I'm sure include his family members who own the Scranton Times) or how he spent his money or who he still owes money.  So if he had a Farina-style bombshell about bizarre reimbursements, we don't know until after the election.  That's a massive disservice to voters, because we don't know the whole truth about the person elected to represent this area.
My point is that Haggerty is going to lose in 2018 if we have a competent candidate.  Who that will be, I don't know.  Feel free to hire me (e-mail tommborthwick@gmail.com) to help you prevent yourself from shooting yourself in the foot. Over and over and over.  I love my community and want what's best for it.  Kevin is not it.
Contrary to Haggerty's assertion (and a Scranton Times headline) that his hard work paid off, the real reason he won was the total incompetence of Farina's campaign.  And, I can't stress this enough, I say this as someone who thought that Farina was the best option of the three candidates running.
As the young kids say, via text, SMH.
For those who are old, that means "shaking my head."  It's about all there is left to do until 2018.